MOMENTS AT SOFIA
Upcoming events
The unique moments at SOFIA are turn into time with colleagues and friends tasting tapas, wines and cocktails, with live music and amazing activities.
Come and enjoy an evening of oysters, champagne and live music in a unique setting
Date: 27 June
Hour: 19:30h
Location: IMPAR TERRACE
Gabi Martínez presents his book "invisible animals" on PHILOSOFIA.
Date: 27 June
Hour: 19:00h
Location: PHILOSOFIA
Enjoy music, cocktails and a market with the best views of the city
Date:
Friday 28 June
Friday 5 July
Saturday 13 July
Saturday 20 July
Sunday 21 July
Hour: 18:00h
Location: 19th
Date: June 13
Hour: 19:30h
Location: Terrace IMPAR
Come and enjoy the best afterwork on the IMPAR terrace in partnership with ESTRELLA DAMM and TRITICUM.
Tapas and beer tasting with live music.
Tapa of flaked cod on olive bread / AK Damm
Tapa of mozzarella with sun-dried tomato, smoked sardine and pesto on ciabatta / Complot
Tapa of Sofia salad with pickles on multi-grain bread / Malquerida
Tapa of steak tartare with cured egg yolk on croissant / Voll-Damm
Tapa of Thai chicken on curry bread / Inèditt
Date: May 31 2019
Hour: 7:30p.m
Location: IMPAR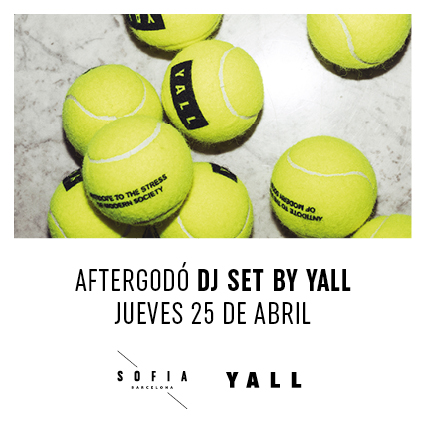 More information
Barcelona Open Banc Sabadell at the SOFIA
On Thursday, 25 April, music and élite sport will come together on the 1MPAR terrace. Don't miss the exclusive DJ set by YALL and celebrate this legendary sports event with us.
Date: 25 April 2019
Time: From 19:30h to 22:30
Location: IMPAR terrace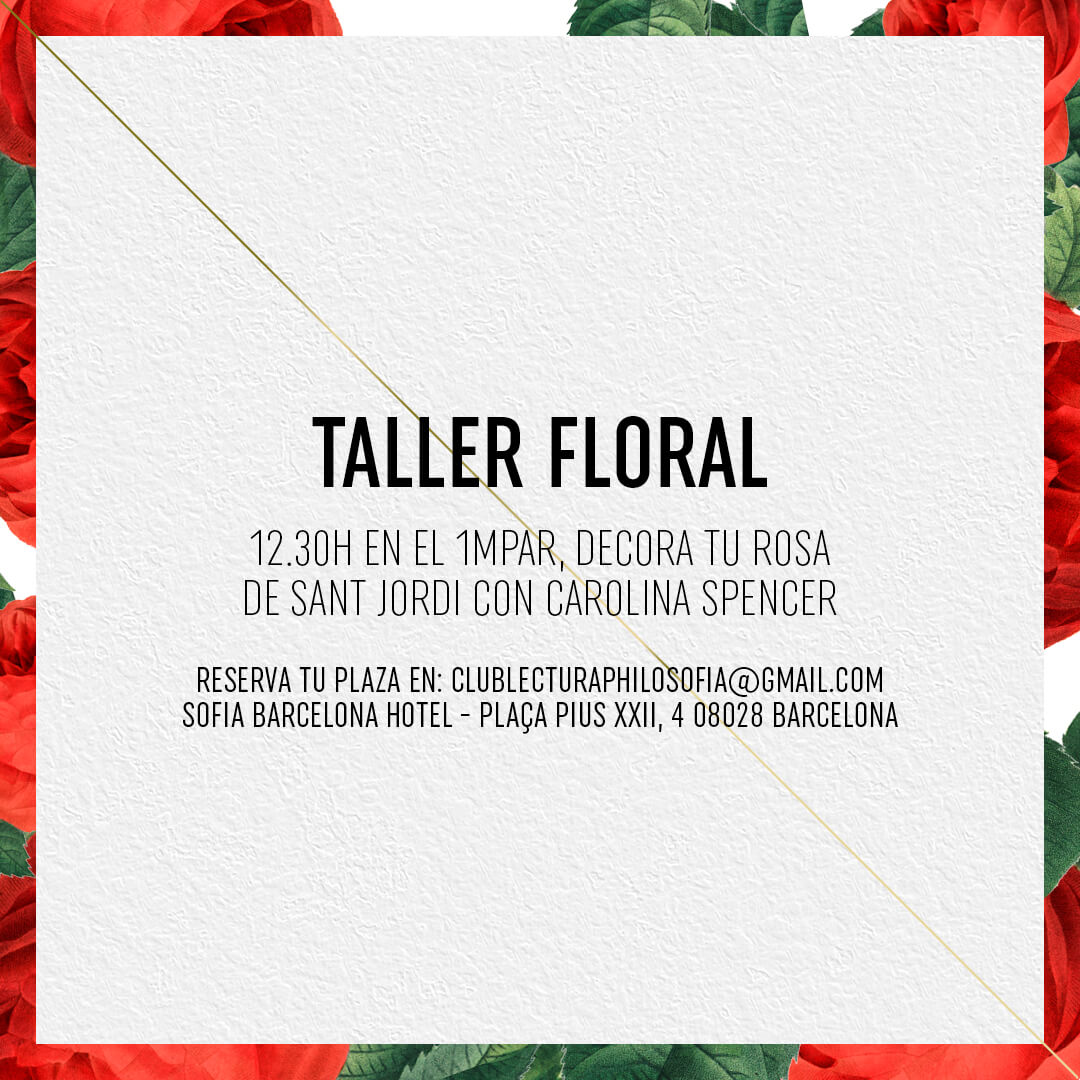 More information
The SOFIA Barcelona hotel presents the most creative Sant Jordi day.
Come to 1MPAR, where the exclusive floral workshop '¿Cómo decorar una rosa especial para Sant Jordi?' (How to decorate a special rose for Sant Jordi) will take place, organised by Carolina Spencer of Matagalan Plantae.
Date: 23 April 2019
Time: 12:30h
Location: IMPAR
Decorate your Christmas with Bloem BCN
More information
Create your own Christmas decorations. Spend an enjoyable evening crafting and enjoying festive snacks, courtesy of Bloem BCN.
Format: Floral workshop
Date: 19 December
Hour: 19:30
Price: 35€ per person
Location: STUDIO
Contact: 93 508 10 00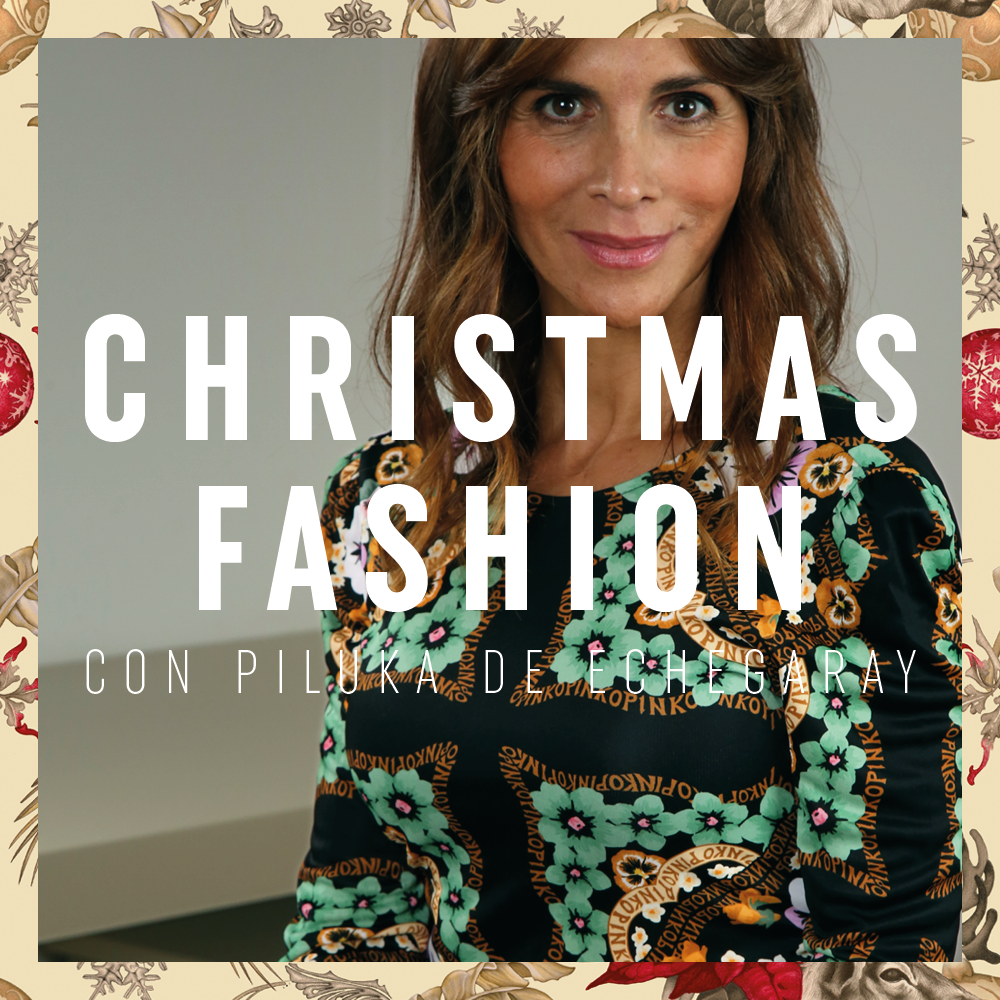 Decora tu navidad by Bloem BCN
More information
The renowned stylist Piluka de Echegaray will tell you all about this season's trends and the best looks for the festive period. Enjoy an afternoon full of fashion and great cocktails and let yourself be inspired by these two experts.
The workshop will take place at the SOFIA Bar. Compulsory minimum purchase of drinks
Format:  Fashion Talk
Date: 18 December
Hour: 19h – 20h
Location: SOFIA Bar
Contact: 93 508 10 00