A unique gastronomical experience in Barcelona
I am an infinite array of new flavours, aromas and textures. In me, you'll discover incredible culinary experiences where you'll always find what you desire. Unique spaces with different personalities that have been carefully designed down to the last detail by the interior designer Jaime Beriestain.
Distinct culinary options for those who live in Barcelona, for those who are just passing by or for guests staying in one of my magnificent rooms. Cuisines from different parts of the world, Mediterranean flair, great classics, sweet notes and contemporary touches. Because I know how to transform the best fresh products into creations that won't leave anyone indifferent. I am a culinary world, where the most avant-garde cuisine can be found alongside classic flavours, using local and fresh products prepared with techniques originating from exotic destinations and different cultures. Unique spaces with an excellent team that will be attentive to every minor detail to ensure you have an unparalleled experience.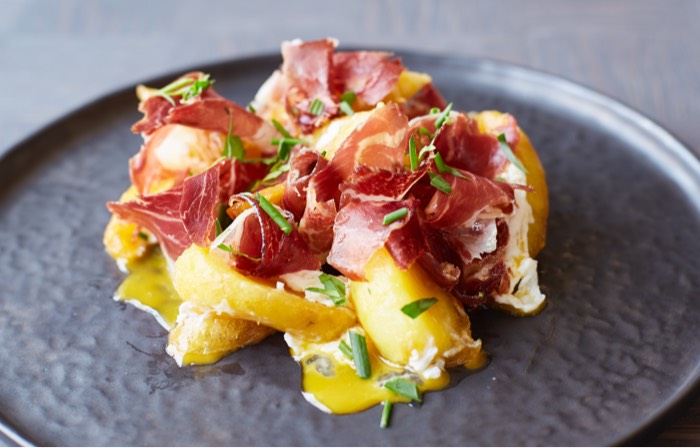 A world that adapts to each one of your moments, where there is a response for every instant, every person and every mood. An exclusive,  intimate restaurant in Barcelona with with a refined culinary experience, a dynamic and vibrant space with a diverse array of flavours that is perfect for sharing; a sophisticated grab&go option; an exquisite cocktail accompanied by good music and the best company. I am all this and much more.

A journey through oceans of flavour where you will find unique ingredients that fuse with the Mediterranean cuisine. A remarkable multi-gastronomic universe dedicated to the many cuisines of the world-local and international, land and sea, east and west.
Opening hours
Open from Monday to Sunday
Breakfast from 7 a.m. to 11 a.m.
Lunch and dinner from 12:30 p.m. to 11:30 p.m.
The restaurant and terrace are temporarily closed.
We are getting ready to return soon
Contact
(+34) 935 081 010

An exclusive gastronomic restaurant in Barcelona with an intimate ambiance and excellent service. An authentic ode to the senses. An explosion of colours, aromas and flavours inspired by the great classics, which are reinterpreted to create an authentic culinary experience full of delicate nuances.
Opening hours
Open from Tuesday to Saturday, from 8 p.m. to 11 p.m.
The restaurant is temporarily closed.
We are getting ready to return soon
Contact

(+34) 935 081 020
Contact

(+34) 935 081 030